Map automation is an automation process created from the Dashboard menu. This tab will be filled with the automation that you already created from the Dashboard.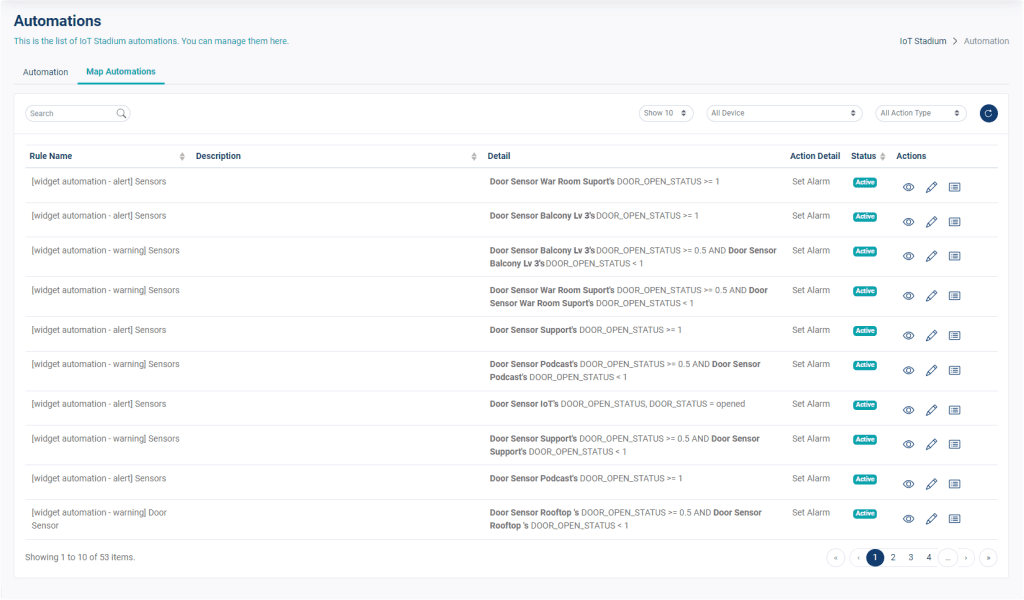 View and Edit
You can take a look and do a little edit for the selected automation by clicking on View or Edit icon.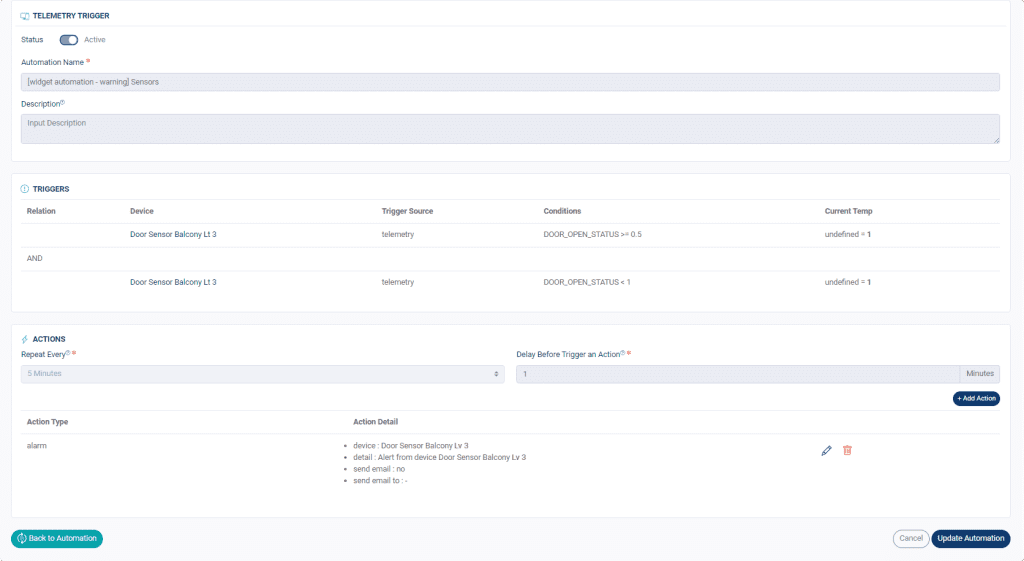 Click on Add Action to add more action.
Click on Edit icon to edit your existing action.
Click Update Automation when done.
View Log
Click this icon to see the list of activity from the automation you've created on Dashboard menu.