This feature is used to set a location for your devices.
To access it:
1. Click on Device Locations.
2. Click on New Location.

3. Give it a name.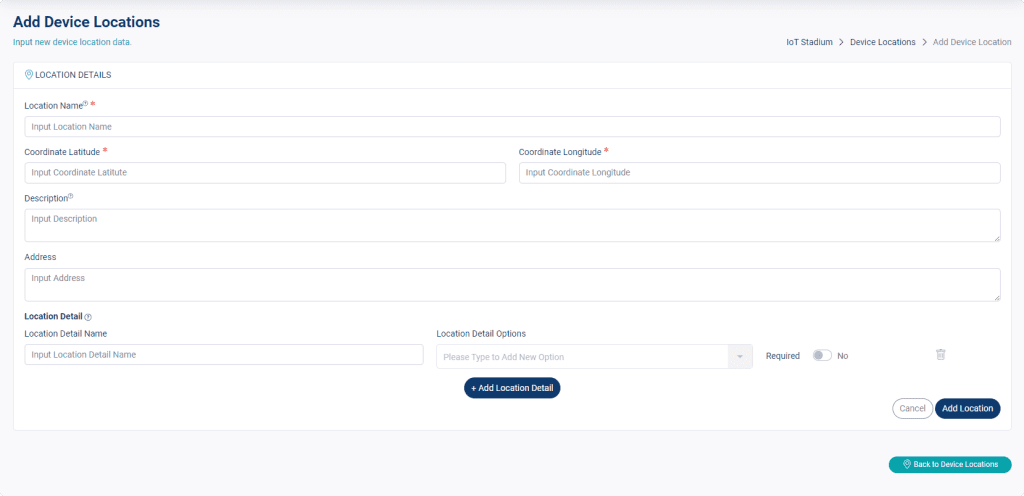 4. Set its Coordinate.
Tips: You can check it on your Maps.
5. Fill the Address.
6. You can also set more detailed location by click on Location Detail.
Tips: Just type the name or your location, on Location Detail Options.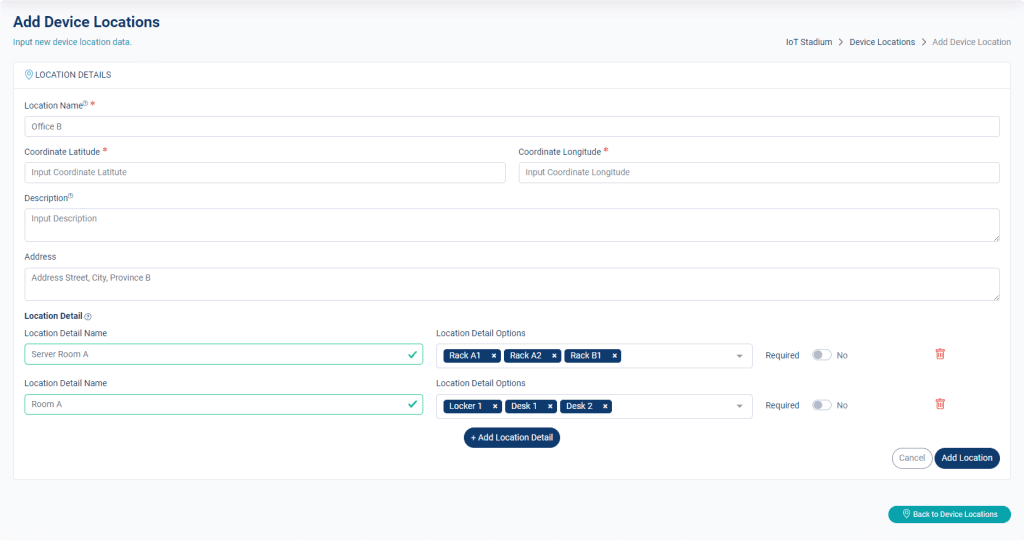 7. Click Add Location when done.