Add and Set the Dashboard
The Dashboard menu is filled with the list of dashboards rules you already set. To add new Dashboard, click on New Dashboard on the top right of your screen.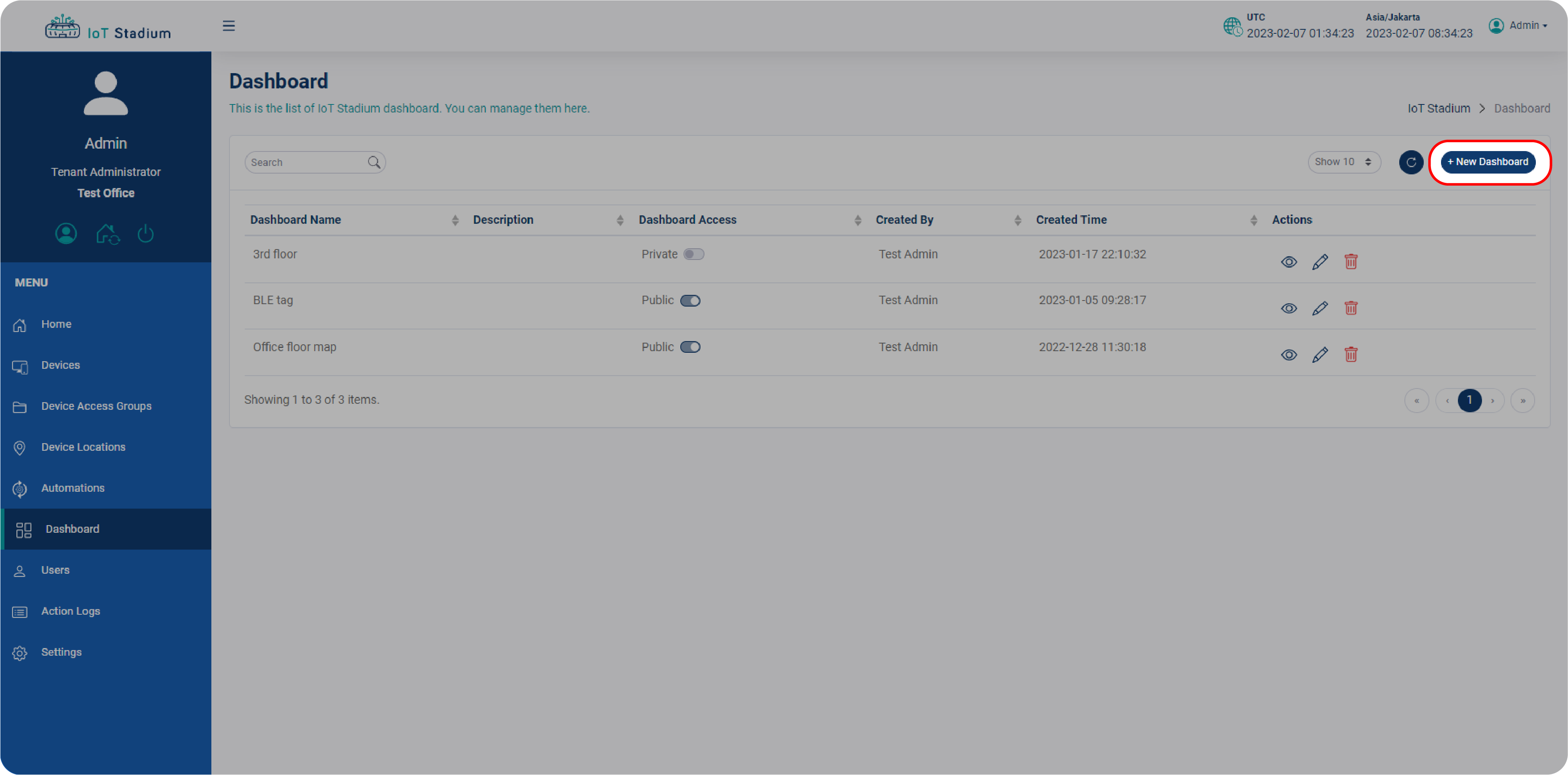 Give a name and description for your new dashboard, then set your Dashboard Access.

The Dashboard Access option allows you to set a restriction for your dashboard. When you set the access to Private, it is accessible only to you and all users in the same tenant as you. When the dashboard access is set to Public, you could share the link of your dashboard to anyone who has an IoT Stadium account.

Click Add Dashboard when done, then your dashboard will be added.
Set the Dashboard
Your Dashboard may have been added, but there is still no widget inside of it. To add the widget to your dashboard, click the View button next to your dashboard name. If you click Edit, you will be taken back to the New Dashboard page.

To add the widget, click on New Widget.

Give your widget a name and a description. Then select your widget from the Widget Type dropdown menu, that also contains a variety of widgets.
Set your Data Source: your device, telemetry, and unit, and label it. You can also choose more than one data source, and the widget will display the graphic.
Each Widget Type has a distinct advantage for a specific use of data compiled by your selected telemetry.