The IoT Stadium allows you to customize your own dashboard using devices you've already added. You can customize your dashboard with various widgets. Also you can set an automation from the dashboard.
1. Click on New Dashboard.
2. Give it a name.

3. Set the Dashboard Access.
The Dashboard Access option allows you to set a restriction for your dashboard. When you set the access to Private, it is accessible only to you and all users within the same tenant. When the dashboard access is set to Public, you could share the link of your dashboard to anyone.
4. Click Add Dashboard when done, then your dashboard will be added.
Your Dashboard may have been added, but there is still no widget inside of it. To add the widget to your dashboard:
1. Click on View.
2. Click New Widget.

3. Give it a name.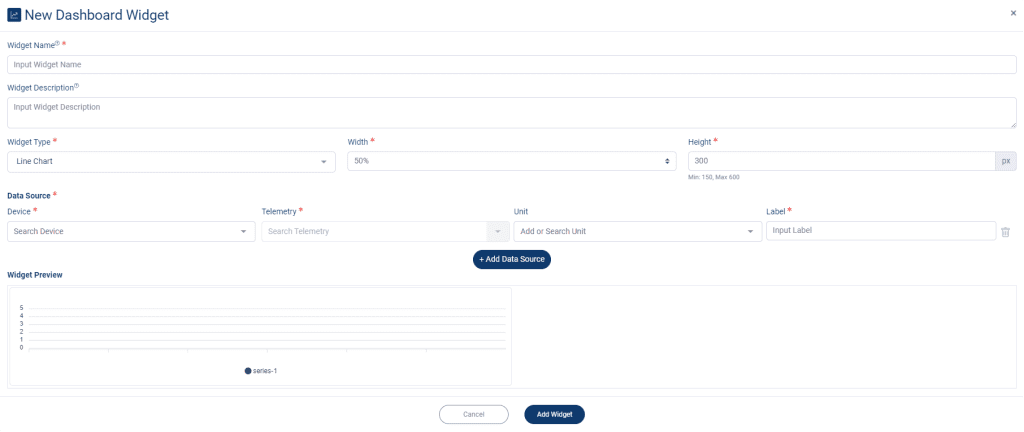 4. Select the Widget Type.
5. Set your widget.
6. Set the Data Source.
7. Click Add Widget when done.
8. You can repeat the same process to add a new widget.