Note: This gateway is only for LoraWAN type.
1. Click on Gateway.

2. Click on New Gateway.
3. Set your Gateway Name.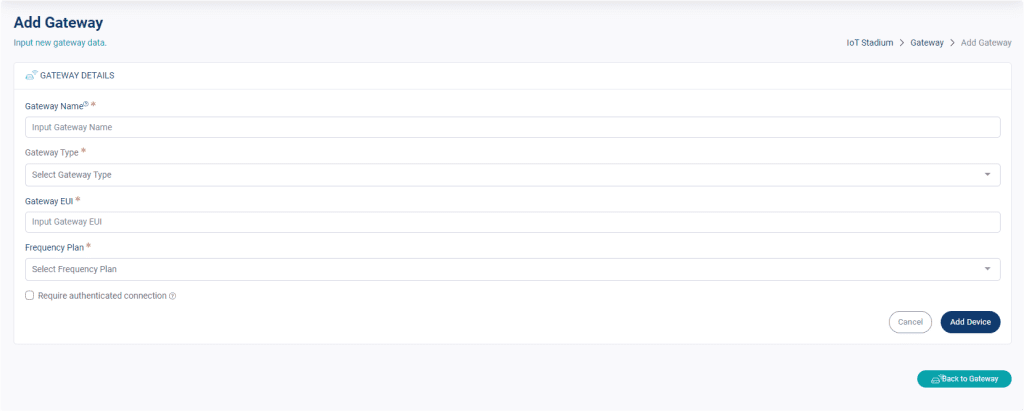 4. Select the Gateway Type.
5. Input the Gateway EUI.
Tips: you can find it on the bottom side of your gateway.
6. Set the Frequency Plan.
Tips: Click the checkbox of Require authenticated connection to make your gateway more safety.
7. Click on Add Device when done.