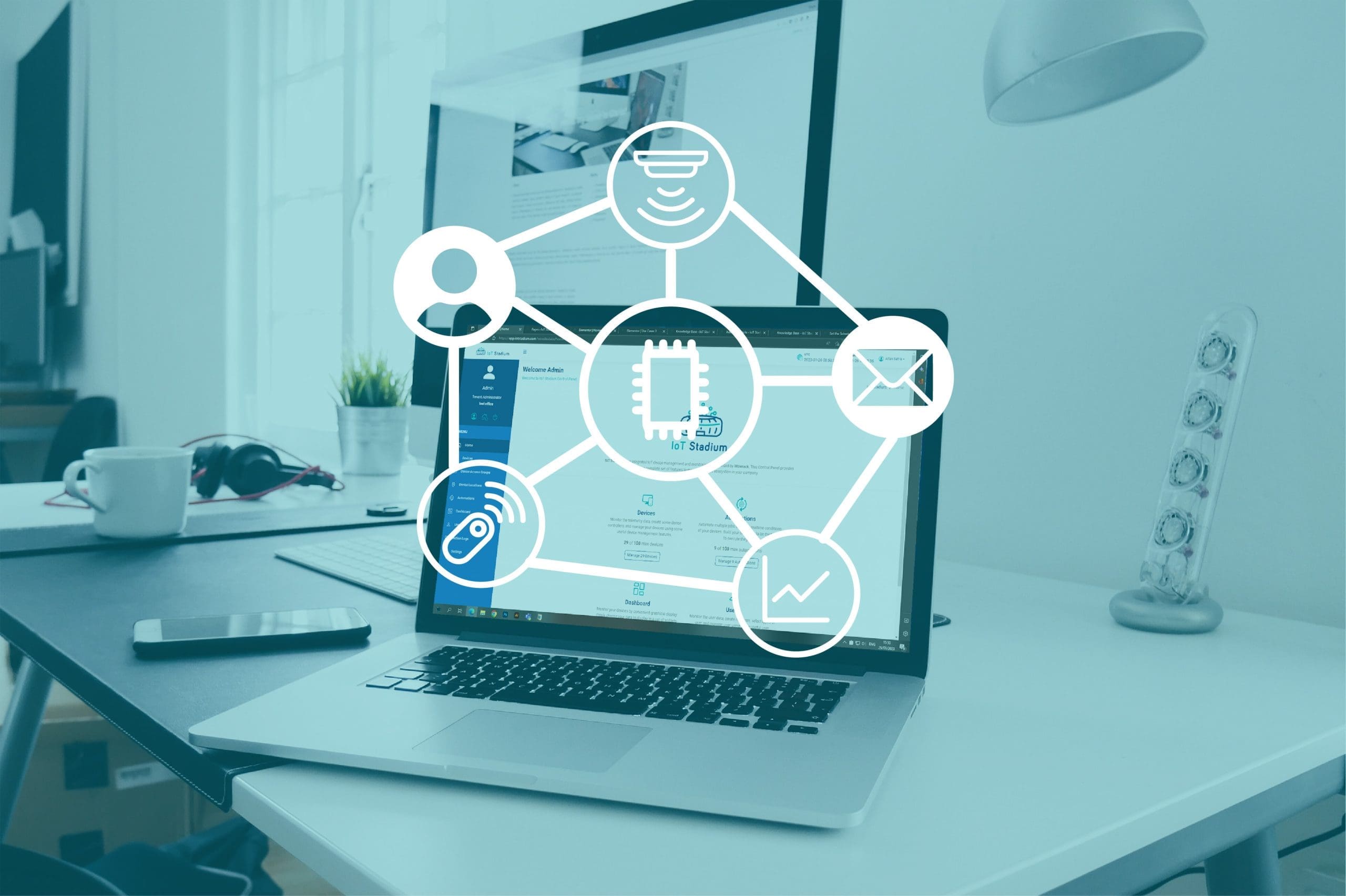 Device Management Overview
IoT Stadium Device Management enables registering, monitoring, and managing globally connected devices remotely. The platform provides an overview of all registered devices and allows actions such as selecting communication protocols, configuring device controllers and telemetry, monitoring telemetry, and downloading device data. Users can also track alarm logs, set which users receive reports about the status of a device, and add images to devices or telemetry for visual identification.
Manage and monitor registered devices with devices' status, ID, firmware info, and other details displayed on the platform
IoT Stadium Device Management's multi-tenancy feature enables setting user access for registered devices
The devices can be managed from any location and at any time. Functions such as disconnecting and reconnecting a device, or remotely turning its controller on and off, are available.
Add new telemetry to a registered device and monitor all telemetries with a line chart using IoT Stadium Device Management
A redundancy can be set up for either devices or telemetries to ensure reliable and uninterrupted data transmission
Adding images to mark devices or telemetries can help with identification.
Device Management: Quick Guide
Register, connect, monitor and remotely manage all the connected devices around the world with IoT Stadium.